THE BEST WAY TO MARKET YOUR HOME INSPECTION BUSINESS
HOME INSPECTION WEBSITE DESIGN | SEO | SOCIAL MEDIA
Online marketing created specifically for home inspectors – and by home inspectors. Bring your home inspection website and online campaign to the next level!
Owned by a Home Inspector – So We Know the Business and What You Need to Succeed
We are a Digital Marketing Firm Specializing in Home Inspectors and Working in Home Inspection Websites, SEO, Social Media, & More!
We have helped home inspectors all across the U.S. and Canada solidify their online presence. We are an InterNACHI approved vendor and we have a reputation that we are proud of in the home inspection community. You can find us on the InterNACHI forum, and you can also see how many other home inspectors love working with us!
I highly recommend using Full-View for home inspection marketing and websites. I have been using Ian for my company Blue Lobster Home Inspection for around 18 months and I went from page 8 on Google search, to page 1! My web results have bypassed multiple competitor's websites that have been established for much longer than mine. I had been managing it on my own previously, but now I don't have to worry about it and just focus on the rest of the aspects of my inspection business.
Ian and Full View do amazing work. Ian's level of professionalism and service is hard to find in any industry. He is always extremely quick to respond and help with any questions or work that I may have. If you're looking for help growing your online presence with a clean website, don't hesitate to contact Ian. I'm so glad we found him.
Blackwater Home Inspections
2022-09-28
The quality of the website and SEO generation is phenomenal, especially for the pricing point. Insanely responsive, never have waited more than 15 minutes to receive a response back whether via email, or by phone. Ian even gave advice and coaching on different forms of marketing not pertaining to the website. Can not recommend enough.
Full View is a great company to work for. They take great care of their employees, and it's a really tight-knit group of people. I'm glad to be a part of the team.
Great communication from Ian made the process of getting my new website easy. His team worked quickly and delivered a fantastic final product!
When you need a website and company that really works hard for you and your business look no further than Full View Inspector Marketing. I first met Ian and started using his company years ago to help me with our website that I made with Go Daddy when we started. They had to first fix all of my online mistakes and then they produced a website that dominated online search for the Central Valley of Northern CA for years until we moved. We then made it really hard on Full View, we moved to Florida. Ian and Full View had to take that awesome performing website, disassemble it, then rebuild it for our new service area here in Tallahassee FL. Full View has beat all the time expectations we discussed about how long it would take for us to get any traction here and start ranking in the searches. We are on pages 1 or 2 for most of the search terms we need. Full View added a dedicated radon page to our website in less than a day when we asked about adding it. Baker Inspection Group only works with the best of the best in our business. We endorse Full View Inspector Marketing for all of your online needs, give Ian a call. They will take care of you.
I have been using Full View for several years now and have found the service and attention to detail to be second to none! Previously I had done my own SEO and had fair returns, but now with Full View my website stays near the top in my area ALL THE TIME! Ian and his staff are always quick to respond and to help out. My business would not be the same without Full View!!!!!!!!
I've been using Full View for the better part of a year and I cannot sing their praises enough. Ian is incredibly helpful and goes out of his way to make sure my website is immaculate and changes are made promptly. More than that, Full View seems to genuinely care for their customers as more than just clients but as people. My website is outstanding and I've gotten several compliments from my clients on how easy it is to navigate and get information. If you're an inspector in the market for a good website and utterly incredible customer service, you don't need to look anywhere else!
Ian was helpful, kind, and responsive. I am by no means tech savvy when it comes to a websites creation and operation. Ian walked me through the process and made me feel confident I chose the right company. Full View handled it all and was great at managing my expectations and then exceeding them. The website is professional and modern; and will be an essential marketing tool. If you need a website for your home inspection business, look no further.
Ian was very responsive and very knowledgeable about website design, management, and SEO. He listened to what I was looking for, took my input and ideas and used them to build an awesome website for our home inspection company. Highly recommended! You won't be disappointed!
.]ll MOBILE FRIENDLY
HOME INSPECTION WEBSITES
One of the foundations of our company is our websites. We build your social media campaign around your website and your brand.  
All of our home inspection websites are built from scratch – so your website is unique to you and your company. Your website is the foundation of your home inspection business. It's what clients and agents see before they ever decide to call you. 
We have built websites for happy home inspectors all across the U.S. and Canada. Check out some of our work!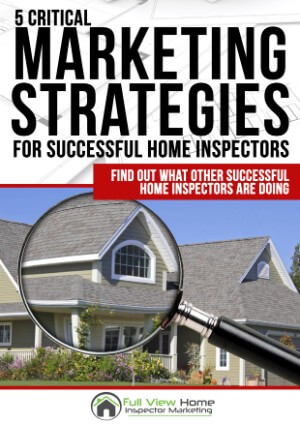 Online Marketing for Home Inspectors
Traditional Marketing Is a Thing of the Past
Why try to "keep up" with your competition? Make them keep up with you! A strong online presence, social media, and other online marketing campaigns can put you ahead of the other home inspectors in your area. We know the business and have helped inspectors just like you across the US and Canada. Find out what successful home inspectors do to market their home inspection business.
You are an expert at what you do, so let us help you get the word out!
If you are like most home inspectors, these questions seem daunting. And that is absolutely normal. But that is why we are here! I have started, operated, and marketed three successful home inspection companies that I still run to this day. We know the ins-and-outs of the home inspection business, how to elevate your company, and get you the internet exposure you need.

Home Inspector Website Design
Our home inspection websites are built from scratch and built around your brand and your company. All of our websites are mobile-optimized.
Website Design
From beginning to end, you are involved in the design of your website. We use your logo, brand, and even your location to design a website that fits you, and that you love. More importantly, though – we make sure that your clients and their agents love your website too. Learn about your website design process 
Content Creation
You give us the basics, and we do the rest. You do not have to write the content for your own website. Since we are also successful home inspectors, we can help you write the content with just your basic information. Whether you are new or experienced, we can help your strong points stand out to potential clients.
Maintenance & Updates
Maintenance, security, website updates, spam, and other day-to-day operations are all included in our four primary plans. Sit back and let us do all the heavy lifting for you!

SEO (Search Engine Optimization)
All of our plans come with SEO to one extent or another. Some plans have more or less, but a strong online presence is critical.
Meta Data
Meta descriptions and metadata are an important part of how your website appears online, and is an important part of our on-site SEO strategy. Depending on the level of SEO you choose, we optimize this information on the backend of your website to make your site more visible, and we structure the data for you to stand out more from your competition.
Google Indexing and Monitoring
We make sure that your website is indexed by Google and regularly checked through Google Search Console. This makes sure that indexing issues, google requirements, and other aspects of your SEO plan are constantly monitored and maintained.
Content Strategy
All of our content is written by us and made to make sure you stand out with Google. Blogging and page content are a key part of our strategies for your site. We also build citations and backlinks to make sure your campaign is as strong as possible.
"I'm Getting a Ton Of Business From The Site"
"You are the web and SEO Man!? I'm getting a ton of business from the site, it's bangin. Been getting a lot of online orders and so many Realtors referring me now it's crazy. I'm working much closer to home than I ever have and working 7 days a week with an average of 3 Inspections per day Monday through Friday and at least one Saturday and Sunday."
"Love Your Work"
Love your work by the way. Not sure if I told you or not. But we are already competing with the top guys around here causing quite a stir. I actually have realtors telling my clients I am too thorough because they are so used to these inspectors bending over backwards for them and I refuse to do it, 3 years now and not 1 realtor will come back to me even though I give them a fully satisfied client every time, i am inundated with realtor muck here. If that goes to show you what I am dealing with here. And I could not do it without the amazing website bringing in plenty of business to me making me not rely on referrals from them. I do not even have to solicit any of them and I love it. Thank you.
Home Inspector SEO
"Well this is how I see it. You got me where I'm at online. So anything you think would be best I'll do it. Right now the website is awesome, Realtors and Clients are telling me that. Thanks"
Home Inspection Websites
"If you are looking for a great SEO company, think of Full View Home Inspector Marketing! Those guys are great, and they really turned around our company"
Home Inspection Web Design
"Best web designer and marketing company for any home inspector. Too cheap to not have and Full View  is amazing and always is extremely prompt in communications. It only took me 3 weeks with their service to reach page 1 on Google for my targeted area. Needless to say I am happy and don't plan on leaving anytime soon."
Websites for Home Inspectors
"We were looking at updating our static, old website, after a fellow home inspector showed us his newly done website we contacted Ian. When we talked with him the first time, he had done his research on us and said he had a vision for our website that would be perfect. He was right. He has delivered a website that truly represents us as a company. Thanks Ian and Full View Home Inspector Marketing for coming up BIG for us!"
Home Inspection Marketing
"Full View has been amazing for my company. I've been with them for several years and in several different markets and their hard work has been a major part for my successful online presence. Highly recommend!!"
Best Value
"Full View Home Inspector Marketing is by far one of the best values in the home inspection industry. I recommend them to any home inspector who needs a website, SEO, marketing, Social media, or anything else online"
Home Inspection Websites
"I switched from another website company that worked with different business types. I thought they would do a good job, but they didn't understand the home inspection business. Full View only works with home inspectors, and the content they wrote and website they designed were great. Their social media posts also got more real estate agent attention, and my clients liked them too"
InterNACHI Website Design
"I just got back and looked at the landing page work….FRICKIN AWSOME!!!!!"
Home Inspection Website Design
"I have used Full View Digital Marketing for nearly a year now. What they accomplished exceeded my expectations. They built a great website and got it to page 1 on Google in my local market. Ian is a great person to work with; honest, fair, and helpful. He extended unsolicited help to me personally, during an extremely difficult time in my life, showing himself to be a great human being as well. You cannot go wrong with his marketing help and website development. You cannot go wrong with Full View Digital Marketing."
Home Inspection Leads
"Had a client book a inspection earlier today directly related to my website and active content. He is a web designer and stated the reason he hired me was site and updated info (you)."
The Beginner
Just getting started? Then this is the plan for you. Build your online presence on a solid foundation with The Beginner plan.
The Journeyman
Have some experience? Want to go ahead and push into blogging and social media? Then this plan is for you.
The Master Marketer
The Master Marketer has been our flagship plan for many years. Push your way to the top with more aggressive SEO.
The Local Guru
Want to dominate your local market? Want to capture more leads and grow into other markets? Then try The Local Guru.
Is Online Scheduling Important? In the realm of home inspections, where precision and convenience are paramount, integrating an online scheduler into your website is a game-changing move. We live in the era of DoorDash, next-day Amazon delivery, and other services...